Description
DESCRIPTION
This specific pin allows you to lock any two 25mm materials together.

Every hole surface on K28 Table Tops/Fixtures share 25mm of plate thickness.


Therefore this Pin allows you to attach any one fixture to your table (toggle clamps/stops/angles/large angles/blocks). Or with creativity: any two fixtures together.
True meaning of modular!

MEASUREMENTS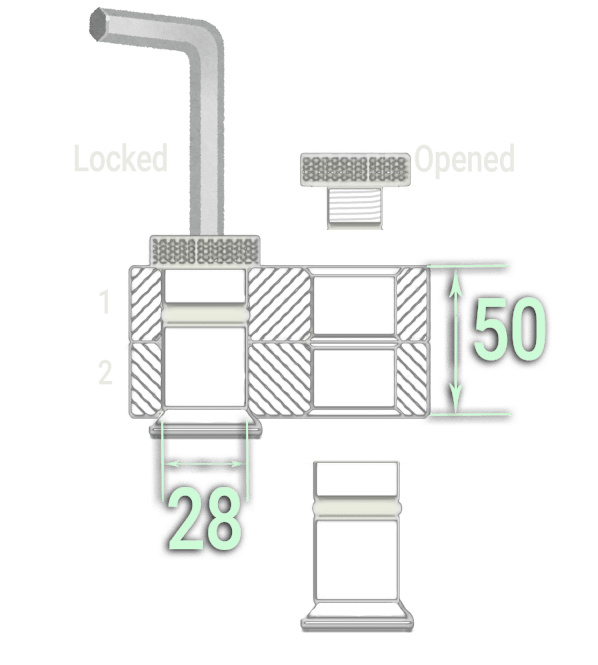 DIRECTIONS
1. Place fixture in desired position.

2. Push pin in holes.

3. Twist top by hand to lock (an allan key or hex impact bit is used for a super tight lock).


Questions?

(03) 7020 0234  |  sales@koweldingtables.com.au