Description
DESCRIPTION

Frame Blocks are a great addition to your already awesome set-up!

Can be used as table extenders, raised platforms and more!

1. Place in your desired position.

2. Use pins for securing your Frame Block to the table/fixture.

3. You've now created a fixed locator/extender/platform that wont budge!


Set and forget for a multitude of jobs.


MATERIAL

The material will be automatically assigned dependant on what table material you choose: Cast Iron, or Steel.

Note: If you purchase without a table or have a preference in material, please write a note at the bottom of the Enquiry Checkout page or let us know when we contact you to finalise order.


TREATMENT OPTIONS


NONE: COLOUR – Similar to the picture, your Block will have a raw material working surface (no treatment) and the inside will be powder coated to the colour of choice.
OR

BURNISHED – Oxidation treatment (black in colour). Rust Resistant.
OR
PLASMA NITRIDING – Ion Nitriding Treatment (black in colour). Rust/Spatter Resistant + Hardened Surface.

MEASUREMENTS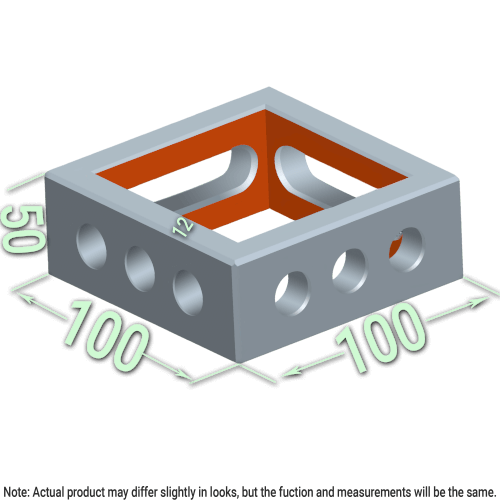 Questions?

(03) 7020 0234  |  sales@koweldingtables.com.au