Description
DESCRIPTION

Flat Angles, are essentially bar stops with a right angle. Great for jigging up a square frame, and much more!


1. Place in your desired position.
2. Use pins for securing Flat Angle to the table.
3. You've now created a fixed guide stop that wont budge!

Set and forget for a multitude of jobs.


MEASUREMENTS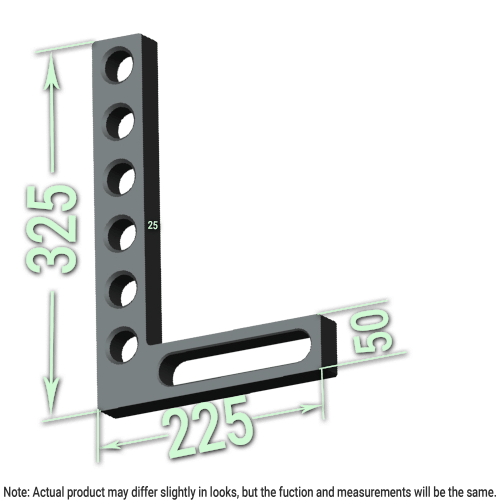 Questions?

(03) 7020 0234  |  sales@koweldingtables.com.au